My Blog
Posts for tag: fluoride
By Laura Elliff, DMD
March 14, 2018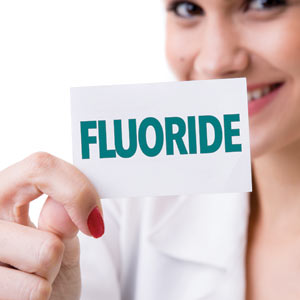 Fluoride is an important weapon in the fight against tooth decay. Fluoride consumption and other applications are especially beneficial during children's dental development for building strong teeth long-term.
But the truism "too much of a good thing" could aptly apply to fluoride. If a child consumes too much fluoride over an extended period of time, it could cause a condition called enamel fluorosis in which the enamel surface develops mottled or streaked staining. It's not harmful to the tooth's health, but it can greatly diminish a person's smile appearance.
To avoid fluorosis, it's important with the help of your dentist to know and regulate as much as possible the amount of fluoride your child receives. Here are 3 fluoride sources you should manage.
Toothpaste. Many manufacturers add fluoride to their toothpaste formula, usually an important way to receive this tooth-strengthening chemical. But younger children tend to swallow more toothpaste than older children or adults. Because the chemical builds up in the body over time, swallowing toothpaste every day could potentially elevate your child's fluoride levels. To avoid this, just use a "smear" of toothpaste on the brush for children under age 2, and a pea-sized amount for older children.
Your water system. About three-quarters of all public water utilities add fluoride to their water as an added measure for tooth decay prevention. The amount can vary from system to system, although the maximum amount recommended by the U.S. Government is 0.70 parts per million (PPM). You can ask your local water system how much fluoride, if any, is present or they add to your drinking water.
Bottled water. Any type of bottled beverage (water, juices, sodas, etc.) could contain various levels of fluoride. Unfortunately there are no labeling requirements regarding its presence, so the most prudent course is to carefully manage the beverages your child drinks, or stay with bottled water marked "de-ionized," "purified," "demineralized" or "distilled," which typically have lower fluoride levels. For babies feeding on milk, you can use the aforementioned bottled waters to mix powder, use ready-to-feed formula (also low in fluoride) or breast-feed.
If you would like more information on fluoride and your baby, please contact us or schedule an appointment for a consultation. You can also learn more about this topic by reading the Dear Doctor magazine article "Tooth Development and Infant Formula."
By Laura Elliff, DMD
February 11, 2018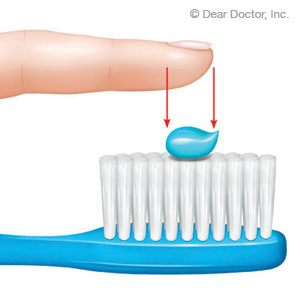 Since the 1950s fluoride has played an important role in the fight against tooth decay as an additive to hygiene products and many public water supplies. But although a proven cavity fighter, some have questioned its safety over the years.
To date, though, the only substantiated health risk from fluoride use is a condition known as enamel fluorosis, which occurs when too much fluoride is ingested during early tooth development as the mineral embeds in the tooth structure. Fluorosis can cause changes in the enamel's appearance, ranging from barely noticeable white streaking to darker visible staining and a pitted texture.
Fluorosis is primarily a cosmetic problem and not a serious health issue. The staining on otherwise sound teeth, however, is permanent and more severe cases may require extensive bleaching treatment to improve appearance. The best strategy is to prevent fluorosis by monitoring and limiting your child's fluoride intake, until about age 9.
Tooth decay is a more serious condition than fluorosis so we're not advocating you eliminate fluoride but that you keep your family's intake within safe levels. The first step is to determine just how much that intake is now, particularly if you drink fluoridated water. If you have public water, you may be able to find its fluoridation level online at apps.nccd.cdc.gov or call the utility directly.
You should also be careful about the amount of toothpaste your child uses to brush their teeth. Children under two need only a trace (a "smear") on the brush, and children between the ages of 2 and 6 a pea-sized amount. And, they should brush no more than twice a day.
Another possible concern is infant formula, especially mixable powder. While the formula itself doesn't contain fluoride, water mixed with it may. If you live in an area with increased fluorosis risk, consider breast-feeding (breast milk has little fluoride), using ready-to-feed formula, or mixing powdered formula with bottled water labeled "de-ionized," "purified," "demineralized" or "distilled."
We'll be glad to help assess your family's current fluoride intake and advise you on making adjustments to bring it into normal ranges. Taking in the right amount of fluoride assures you and your children receive the most benefit and protection from it, while avoiding future smile problems.
If you would like more information on managing your family's fluoride intake, please contact us today to schedule an appointment for a consultation. You can also learn more about this topic by reading the Dear Doctor magazine article "Tooth Development and Infant Formula."
By Laura Elliff, DMD
July 30, 2017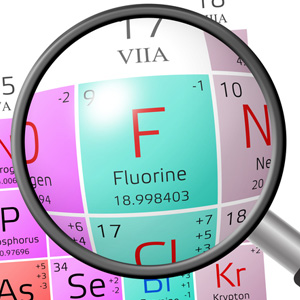 In the early 1900s, a Colorado dentist noticed his patients had fewer cavities than the norm. He soon found the cause: naturally occurring fluoride in their drinking water. That discovery led to what is now heralded as one of the most important public health measures of the last century — the use of fluoride to prevent tooth decay.
While you're most likely familiar with fluoride toothpaste and other fluoridated hygiene products, there are other sources of this chemical you should know about — especially if you're trying to manage your family's fluoride intake. Here are 3 of these common sources for fluoride.
Fluoridated drinking water. Roughly three-quarters of U.S. water utilities add fluoride to their drinking water supply under regulations governed by the Environmental Protection Agency. The federal government currently recommends 0.7 milligrams of fluoride per liter of water as the optimum balance of maximum protection from tooth decay and minimal risk of a type of tooth staining called dental fluorosis. You can contact your local water service to find out if they add fluoride and how much.
Processed and natural foods. Many processed food manufacturers use fluoridated water in their processes. Although not always indicated on the packaging, there are often traces of fluoride in cereals, canned soups, fruit juices or soda. Many varieties of seafood naturally contain high levels of fluoride and infant formula reconstituted with fluoridated water can exceed the level of fluoride in breast or cow's milk. Beer and wine drinkers may also consume significant levels of fluoride with their favorite adult beverage, particularly Zinfandel, Chardonnay or Cabernet Sauvignon wines.
Clinical prevention measures. As part of a child's regular dental treatment, dentists may apply topical fluoride to developing teeth, especially for children deemed at high risk for tooth decay. This additional fluoride can be applied in various forms including rinses, gels or varnishes. The additional fluoride helps strengthen a child's developing enamel and tooth roots.
How much fluoride your family ingests depends on a number of factors like your drinking water, food purchases and dental hygiene products and procedures. If you have any concerns about how much fluoride you're encountering in your daily life, please be sure and discuss them with your dentist.
If you would like more information on fluoride's benefits for dental health, please contact us or schedule an appointment for a consultation. You can also learn more about this topic by reading the Dear Doctor magazine article "Fluoride & Fluoridation in Dentistry."